The remnant of the food, not properly digested because of the poor agni [digestive fire], which becomes the cause of all diseases, is known as ama [toxins].
—ancient Ayurvedic saying
When this time of year rolls around, gratitude is in the air. Even if we've weathered some storms over past months, we're thankful for so much. But that stomachache or hazy food hangover that follows a holiday meal? Not so much.
Yes, there is a dark side to the holidays that few take seriously but most feel internally: gastrointestinal distress. When you approach the holidays as permission to overindulge, a pleasant occasion can precipitate minor discomfort or degenerate into physical agony—and every gradation in between.
This isn't merely unpleasant. According to Ayurveda, which minces no words when it comes to indigestion, this is the root of all disease. Moreover, indigestion impairs fertility and compromises the nutrition of the children you might already be nourishing. It's a multigenerational problem!
So do well to mind your tummy this holiday season, for your future health as well as your temporary comfort. We'll get to 3 simple tips that can help, but first let's acknowledge our new mothers for a moment.
The weeks following childbirth, like the holidays, present another season when smooth digestion takes a hiatus and all avatars of malaise may rear their ugly heads. From bloating and burping to constipation and gas pains that rival labor, new motherhood bears a dark side. When welcoming a child, we're thankful for so much. But that fetid flatulence or wailing newborn? Not so much.
Enter Ayurveda, where simple home remedies can counter digestive distress. Whether you're facing a coma-inducing Thanksgiving dinner, enduring post-labor abdominal distension, or battling baby colic, the tea below deserves a place in your arsenal—and at your holiday table.
Ideally, we'd favor digestion-promoting practices all year long, throughout all seasons of life, prophylactically staving off the toxin-inducing, disease-inviting effects of indigestion. Sound laborious? Once you realize the simplicity of preemptive steps like those below, this becomes much easier to accomplish. And as we all know, an ounce of prevention is worth a pound of cure, especially when it comes to your health.
1. Chew your food.
This is a fundamental, easy, but often overlooked step, yet the mouth is central to human digestion.
While Ayurveda has lauded saliva for thousands of years, modern scientists are finally latching on. In fact, one researcher built a laboratory simulator of the human digestive system and though confronted with all the wonders of our internal structures, concluded that chewing is the single most important step in the process. It allows saliva to moisten food and mix with enzymes that begin the breakdown of starch. It's also critical for proper production of stomach acid (hydrochloric acid), which contrary to popular opinion is actually deficient in 90 percent of people experiencing heartburn.
So do yourself a favor and avoid acid blockers for digestive distress; they actually do more harm than good (but that's a topic for another day). Instead try chewing your food.
If you're a bit of a mathematician, aim for 25 to 50 chews for each mouthful of food. If you're everyone else, just make the food a paste or liquid in your mouth. Follow the adage "chew your liquids and drink your food," meaning that even beverages should get active mastication and your solids should be liquid before they're escorted down your esophagus.
2. Drink this tea.
If digestion is seen as a fire, then cold substances put out that fire, impairing the whole process of metabolic breakdown, absorption, and assimilation of nutrition, ultimately creating a breeding ground for disease.
Tea to the rescue! Warm beverages stoke that digestive fire, and enlisting the aid of herbal helpers makes them exceedingly effective.
Cumin, coriander, and fennel (CCF) are powerful digestive spices that create a synergistic blend. As a traditional Ayurvedic remedy for a number of gastrointestinal symptoms, CCF tea deserves a place at your holiday table. Sip it mindfully (read: no chugging) before, during, and after that Thanksgiving feast for less distress.
New mothers also love this drink! In addition to gently removing gas, relieving abdominal distension, and enkindling the digestive fire, the CCF combination aids hormone balance and milk production. Mildly laxative and diuretic, this easy-to-prepare tea benefits both mother and baby, since fussiness may be due to digestive discomfort.
While not classic components of CCF tea, fenugreek and ginger can be welcome additions.
For new moms, fenugreek is often the go-to lactation aid, but it has other perks: in addition to supporting digestion and rejuvenation, it encourages the uterus to release remaining placental fragments.
Even if you're not nursing a newborn or cleansing the uterus, fenugreek supports normal bile production, healthy pancreatic function, and blood sugar balance.
Ginger is also a well-known digestive aid. Gently warming with anti-inflammatory and analgesic properties, fresh ginger features liberally in postpartum cooking. In fact, Ayurveda affectionately dubs it the "universal medicine," so throw in a few slices regardless of your season in life!
Cumin-Coriander-Fennel Tea
Ingredients
Instructions
Bring seeds, water, and optional ginger to a boil on the stove.
Simmer for 10 minutes or more.
Strain and serve hot.
Especially for postpartum moms, the thermos method is even easier. Add the seeds and boiling water to a quart-sized thermos. Drink throughout the day, aiming for 5 to 10 minutes before breastfeeding if trying to counteract digestive discomfort in baby. Chew some of the seeds while you drink for a little extra strength or strain them and add to a meal later.
3. Offer thanks.
Not merely reserved for holiday gatherings, a prayer or word of thanks to inaugurate eating encourages optimal digestion.
Pause to breathe deeply (more on that here) and express gratitude before a meal. When done with intention and awareness, this practice switches the body from a state of stress (the sympathetic nervous system) to a state in which we can rest and digest (the parasympathetic nervous system). It not only turns off the stress signal and better regulates immune function but also releases more digestive enzymes and bile, helping your body assimilate the food that comes next. Likewise, pausing for a moment at the end of the meal preserves that parasympathetic state and allows for a more lasting sense of satiety and gratitude.
Conscious breath and a centered heart encourage mindful eating and being fully present, a rare state in our lives of busyness and multitasking. So set the to-do list aside, turn off that football game, and enjoy the sensory engagement and pleasant conversation of a slow meal shared. Your digestion—and your overall well-being—will thank you for it.
Gratitude really is the best attitude—for optimal digestion and so much more. Invite it to your table this season.
Happy Thanksgiving!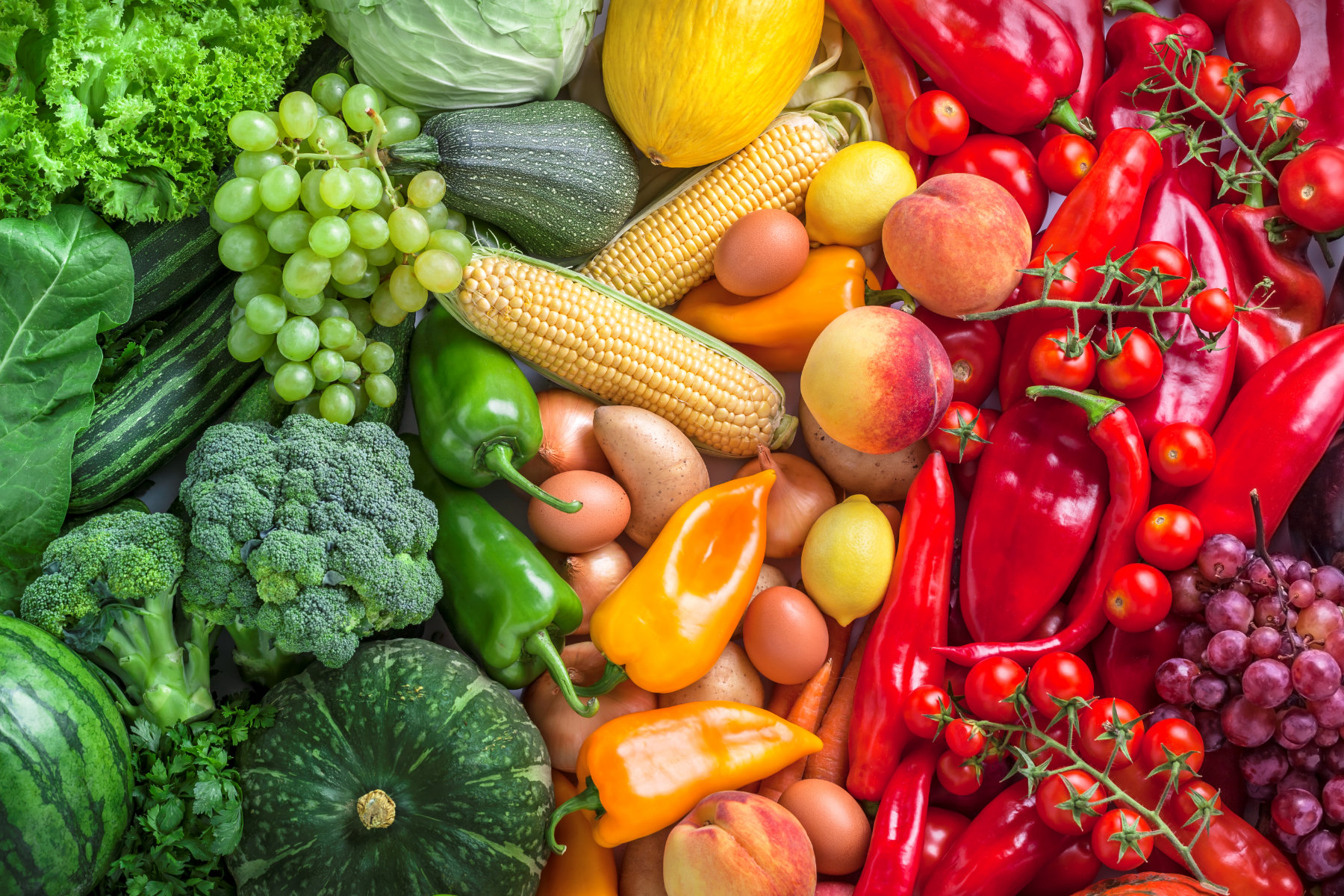 Want more? We put together a FREE guide with you in mind. Not only is it essential for pregnant women, but it's also key for anyone desiring good health. And isn't that all of us?