A balanced diet is chocolate in both hands.
Or so goes the logic of the day.
If you've not yet been assailed by today's favorite confection, chances are you will be soon. Valentine's Day scores high, taking the bronze when it comes to chocolate consumption. (Can you guess the top two? Keep reading.)
But for the pregnant or postpartum woman, bonbons, bars, and other manifestations of our most beloved candy-gorging holidays are often off limits. (Or at least they should be—if they aren't, let's talk!)
The self-prescribed caffeine-sensitive and so-called adrenal-fatigued likewise may feel the thorny sting of denial rather than the loving license to indulge.
What to do, when you find yourself swimming in a sea of taboo fondue?
Get acquainted with carob! This warming pod is rich in calcium, potassium, phosphorus, iron, carotenoids, B vitamins, antioxidants, and natural sugars, often powdered and used as a chocolate replacement sans the stimulant effect of its counterpart.
"But it's not chocolate," I hear you groan. You're right: it's not. But it's mighty delicious in its own right and we suggest a committed courtship before passing judgment.
You just might fall in love.
Whether you prefer crunchy, creamy, or lusciously fluid, we've got you covered.
Read on for 3 carob recipes poised to dethrone chocolate.
On this day that pales only to Halloween and Easter in its chocolate feasting, we dare to propose you swap the cherished confection for a less celebrated, but equally laudable, powdered pod.
Carob comes with a nice list of admirable features:
improves digestion
soothes the gut
prevents harmful bacterial growth in the intestines
quells stomach upset
remedies diarrhea
lowers cholesterol levels in the blood
nourishes the lungs
supports healthy bones
provides antioxidants
offers alkalizing minerals
flavors sweet treats without the caffeine, theobromine, and other constituents that can derail the pregnant or postpartum woman (and truth be told, sometimes the rest of us, too)
And it makes such a complementary companion! Pair it with nutrient-dense ingredients like coconut oil, avocados, dates, goji berries, nuts, seeds, and spices for nourishing fare throughout the life cycle.
These superfood recipes with sweet undertones won't leave you (chocolate) deprived. What's not to love about this pleasing pod?
Crunchy carob candy bars
Ingredients
1 cup coconut oil
½ cup carob powder
½ to 1 teaspoon pure powdered stevia (or 20 to 40 drops pure liquid stevia)
¼ teaspoon unrefined sea or mineral salt
2 teaspoons vanilla extract (or other extract like almond, orange, or mint)
½ cup goji berries (or other dried fruit like raisins, currants, cranberries, or blueberries)
½ cup raw pecans, chopped (or other nut or seed like walnuts, blanched almonds, pistachios, hazelnuts, cashews, pumpkin seeds, chia seeds, or flaxseeds)
optional additions or replacements, like grated unsweetened coconut, swirled nut or seed butter, a dash of spice (sweet like cinnamon or fennel, pungent like cayenne or curry), a drop or two of essential oils (lavender, peppermint, orange), a spritz of rose water…or anything else you fancy in your candy!
Instructions
Melt coconut oil in a small saucepan over low heat.
Stir in carob, stevia, and salt. Start low on the sweetener, taste, and add more if needed, as stevia brands and palate preferences vary. Combine well.
Remove from heat. Stir in extract, fruit, nuts, and any other optional mix-ins.
Pour into a glass baking dish or lipped cookie sheet in a thin layer. Refrigerate or freeze to set; cut into bars or blocks when solid. Or even easier, pour into ice cube trays, mini loaf pans, or candy molds and chill to set, no cutting required.
Ingredients
8 large medjool dates, pitted (about ½ cup)
2 large ripe avocado (about 2 scant cups mashed)
½ cup carob powder
2 tablespoons coconut oil
1 tablespoon cinnamon
1 teaspoon cardamom
2 teaspoons vanilla extract
½ teaspoon unrefined sea or mineral salt
¼ filtered water (plus more if desired to thin)
1 tablespoon gelatin*
toppings like grated unsweetened coconut and fresh red raspberries (optional)
Instructions
Place the dates in just enough hot water to cover and let soften for 10 minutes or more.
Scoop the flesh from the avocados and place in a blender or food processor. Add the dates (reserving the soaking water for a later use), carob, coconut oil, cinnamon, cardamom, vanilla, and salt. Wait to blend.
Prepare the gelatin. Put the filtered water in a small pot and slowly sprinkle the gelatin over top. Stir the gelatin into the water and heat the pot over medium-low heat, continuing to stir.
When the gelatin has completely dissolved, remove from heat and pour the liquid into the blender with the other ingredients. Blend thoroughly.
If desiring a thinner consistency, add reserved date water, filtered water, or coconut milk. Blend again.
Spoon into ramekins and refrigerate to set.
Serve with choice of toppings, like grated coconut and red raspberries for improved visual appeal.
*If you don't have gelatin on hand, don't fret! This recipe can be prepared without it, although it offers a nice nutritional boost—you just may end up with more of a mousse than a custard. If you do have gelatin on hand and want to bump up the protein content, then feel free to add more than a tablespoon, increasing the liquid proportionally.
Ingredients
2 cups unsweetened nut or seed milk, or full-fat coconut milk (can dilute with filtered water for a thinner consistency)
3 tablespoons carob powder
1 tablespoon blue cornmeal
1 tablespoon organic ghee or coconut oil
1 teaspoon ground cinnamon
½ teaspoon chili powder (or more for a bigger kick)
pinch unrefined sea or mineral salt
sweetener like maple syrup, coconut sugar, or stevia to taste
fresh orange zest (optional)
Instructions
In a medium saucepan over medium heat, warm the milk and then gradually stir in remaining ingredients.
Let carob and sweetener dissolve, taste, and adjust seasonings as desired.
Serve warm, with a bit of texture from the cornmeal, or blend for a smoother consistency.
If you're fanatic about the real cacao—and you're not in a season of life or health circumstance that discourages it—then you can substitute raw organic cacao powder for the carob. (Yes, please do make it organic! Harmful chemical residues abound in conventional chocolate.) You may need to adjust the sweetener, as carob tends to be sweeter than its bitter counterpart.
How do you like your carob? Let us know!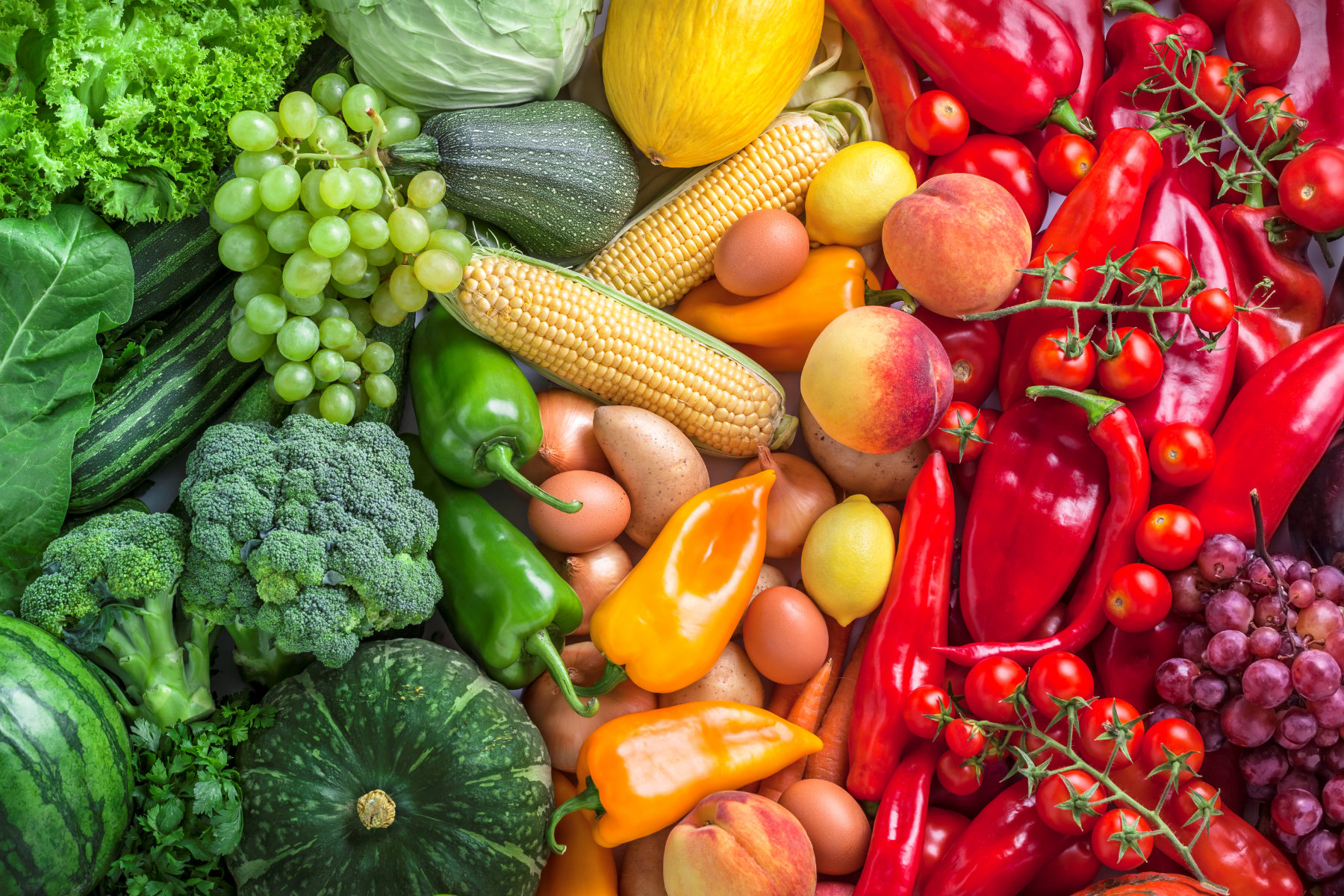 Want more? We put together a FREE guide with you in mind. Not only is it essential for pregnant women, but it's also key for anyone desiring good health. And isn't that all of us?