This post is part of our New Mom Success Series, where we're taking an in-depth look at the (1) physical-nutritional and (2) mental-emotional needs of brand-new moms, especially in the sacred first six weeks after birth.
To learn more about the whole series, and to set the proper foundation with a powerful vision-casting exercise, click here.
To learn more about the physical-nutritional component, click here.
Check out the other new mom nutrition myths: Myth #1, Myth #2, Myth #3, Myth #5, Myth #6, and Myth #7.
And now, welcome back to "Why common nutrition advice for new moms is all wrong (and what to do instead)." Here's Myth #4.
New mom nutrition myth #4
"Eat your greens after birth."
Why it's faulty
Don't get me wrong: I love greens.
I grow them.
I cook them.
I prepare recipes with them (like those available for FREE here).
I eat them (like it's my job).
I encourage everyone to eat them (like it's their job).
Well, except for brand-new moms.
In that case, I recommend caution.
Huh? Why would I tell moms to avoid something so healthy?
It goes back to some ancient wisdom, which, as we saw in Myth #1 of this new mom nutrition series, does a great job at turning modern conventional advice on its head.
According to Ayurveda and other healing modalities that have endured millennia, leafy greens, salads, and sprouts are light, bitter, cold, cleansing, and difficult to digest. This is definitely not what we're going for with the sensitive digestion and high nutritional needs after birth!
Just like cold and frozen foods, raw foods can do a number on a delicate digestive tract. Plus, these foods aren't very substantive or grounding, which is what brand-new moms need most.
What to do instead
Some of you can't fathom weeks without your weeds. I get it: I hardly go a meal without something green and leafy.
So while salads and spinach smoothies are definitely off the menu, there are ways to get your vegetables without derailing your recovery.
First off, favor root vegetables. These aren't typically green, but they boast other bright colors that bespeak a similarly commendable nutritional profile. Fall favorites like beets, carrots, parsnips, taro, and yams, cooked and seasoned well (see Myth #3) with ample healthy fat (see Myth #2), provide the grounding nutrition that your postpartum body craves.
If you're pining for something truly verdant, there are a few green things you can use cautiously, creatively, or even more copiously in postpartum cuisine. These include
artichoke
asparagus
basil (fresh)
chayote
cilantro
curry leaves (fresh)
dill (fresh)
fennel (fresh)
fenugreek leaves (fresh)
okra
purslane
zucchini
But here again, make sure these vegetables are cooked and seasoned well with ample healthy fat. That helps you reap the micronutrient benefits of green vegetables without the digestive distress. As a result, you enjoy better nutrition, absorption, assimilation, and elimination, improving both your physical recovery and your overall sense of well-being and satisfaction. Raw salads and green smoothies, on the other hand, tend to challenge even tip-top digestive systems—and digestion, as we've seen before, is the linchpin in whole-body health.
Want more tips for supporting digestion and overall well-being after birth? Check out our full postpartum essentials guide.
And remember, we're talking a limited prohibition here. Keep salads and sprouts strictly off limits in the first two to three weeks after birth and preferably for the entire six weeks. Then you can gradually reintroduce your favorites, and after that, digestion permitting, feel free to gorge on greens.
Now what?
There you have it: Myth #4 in "Why common nutrition advice for new moms is all wrong (and what to do instead)."
But don't stop with knowledge—take action.
1. Implement.
If relevant, apply this tip now, for yourself and your family.
How can you ensure mom dodges the raw leafies in the first six weeks after birth?
2. Inform.
Share what you learn with someone you know. Even if this tip doesn't apply to you right now, it can likely benefit someone in your midst.
Did a friend just have a baby? Forget the salad and bring her a meal that features cooked and seasoned roots—and let her know why: because warm, grounding vegetables improve postpartum nutrition and recovery in a way that light and leafy never will.
Make sure she jumps on the bandwagon so she doesn't fall into the salad trap—or any of the other myths we'll be unveiling in this series.
3. Engage.
Let your voice be heard. What's your take on Myth #4? Do you agree, or disagree? What's your experience selecting supportive vegetables after birth?
Bring your comments, questions, insights, and objections to the Preparing to Parent community. We want to hear from you!
Stay tuned for Myth #5. Until then, together we are "Preparing to Parent: Growing Families with Purpose…on Purpose."
Stacy Claxton, a Functional Diagnostic Nutrition® Practitioner, Ayurvedic Health Practitioner and Educator, and Perinatal Specialist, is one half of the dynamic duo behind Preparing to Parent, where she and her identical twin, Erin, are "growing families with purpose…on purpose." This passionate sister pair loves caring for the tender and vulnerable bodies, minds, and souls of new beings and new moms and wielding words with impact on their holistic health blog. Join their family for free recipes and more.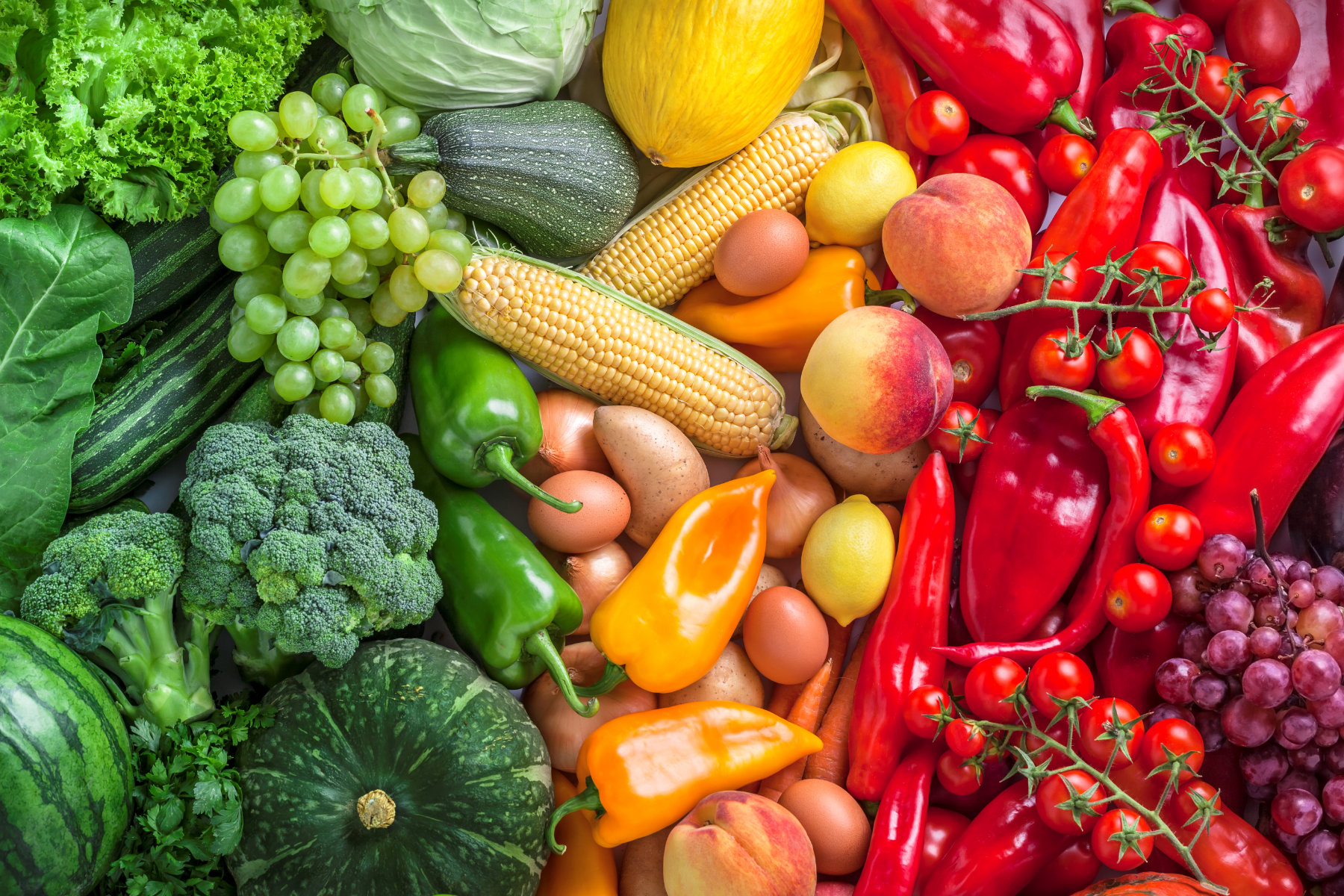 Want more? We put together a FREE guide with you in mind. Not only is it essential for pregnant women, but it's also key for anyone desiring good health. And isn't that all of us?